Authentic Gucci Vintage Clutch Bag PE6570
Vintage & collectibles / Bags and purses / Clutch
€85.71
€190.48
45% OFF
Promotion 1 Day Only
Main Features & Information
Vintage Gucci Clutch Bag Used
This is not a canvas
Normal wear but no cracks or damage
Stiches and zipper are perfect condition. Zipper is gold but fading. Inside is clean but with some thin stain but not thick and sticky. The bag is in great condition for a vintage. Please review and stretch the photos. If you want more pictures for your review please ask.
Note:
I suggest to read the descriptions and review all pictures by enlarging them. If you're not contented you can ask for additional pictures on the area you're concern with.
I always do my very best to describe my items because rating is very important to me.

If you missed to check photos and not satisfied once received, please do not blame me and do not make any unfair/careless rating.
I priced my items low compare to others and still trying my best sometimes to consider your offers if there's still room to lower it. To get unfair/careless rating I think it's not worth it and I don't deserve that.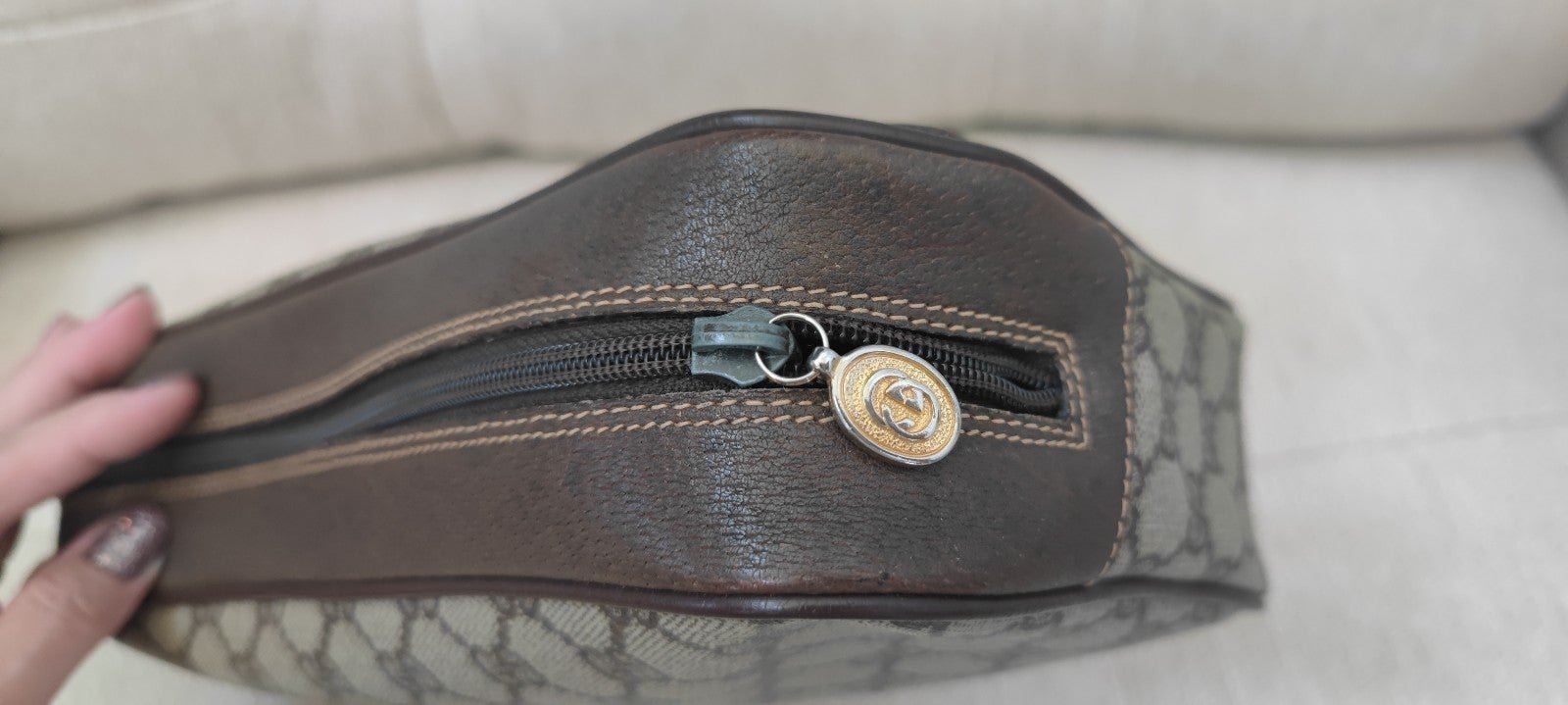 Authentic Gucci Vintage Clutch Bag PE6570